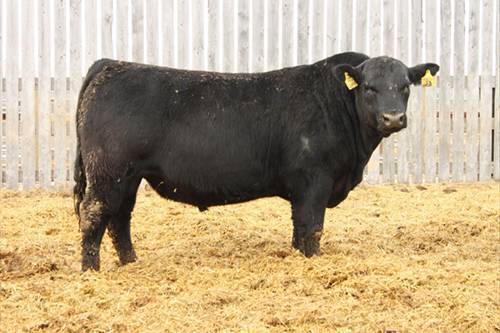 CLICK HERE FOR PEDIGREE & CURRENT EPD'S


Pleasing in his profile and a front runner in our
competitive 2012 pen of bulls. His dam was an ideal
Angus cow who we lost early in her career.  Productive
grand dam still producing for Tiny Angus Ranch.
1054 was used as clean up bull to cover 9JP40's set
of cows after his injury. Co high seller in 2012 sale.
  -Owned with Brian Petzel.