SINCLAIR JYPSY KING 9JP40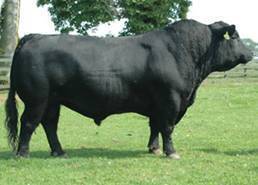 Pictured - Dunloise Jypsy Earl E161
Sire of Sinclair Jypsy King 9JP40

CLICK HERE FOR PEDIGREE & CURRENT EPD'S


Selected out of the Sinclair bull pen for his combination
of low birth, base width, correct structure and old
style Angus character. 9JP40 transmits these same
pleasing qualities to his offspring. Deceased.